Additional Tools and Training Services
Technology Training
In addition to our personal customer service and training, we offer the best classroom-based curriculum in our region to ensure our customers maximize the benefit of their technology purchases. This is designed to not only reduce personal inconvenience and travel expenses but help you network with others locally that have similar interests yet diverse experiences in reliability. Please ask us about our upcoming course information and schedule.
B.A.T. belt Alignment
As an industrial equipment owner, you've probably been frustrated with traditional belt alignment techniques. However, improper belt alignment may cause many mechanical reliability issues. IR Technologies offers a way to properly align belts without hassle or concern. Let us show you how unique the "B.A.T" is. This is a laser belt alignment tool that is simple, fast, and accurate. The unique set of cross-firing lasers is remarkably easy to see and rapidly provides an indication of necessary alignment adjustments. Let us show you a new and improved way to perform industrial belt alignment.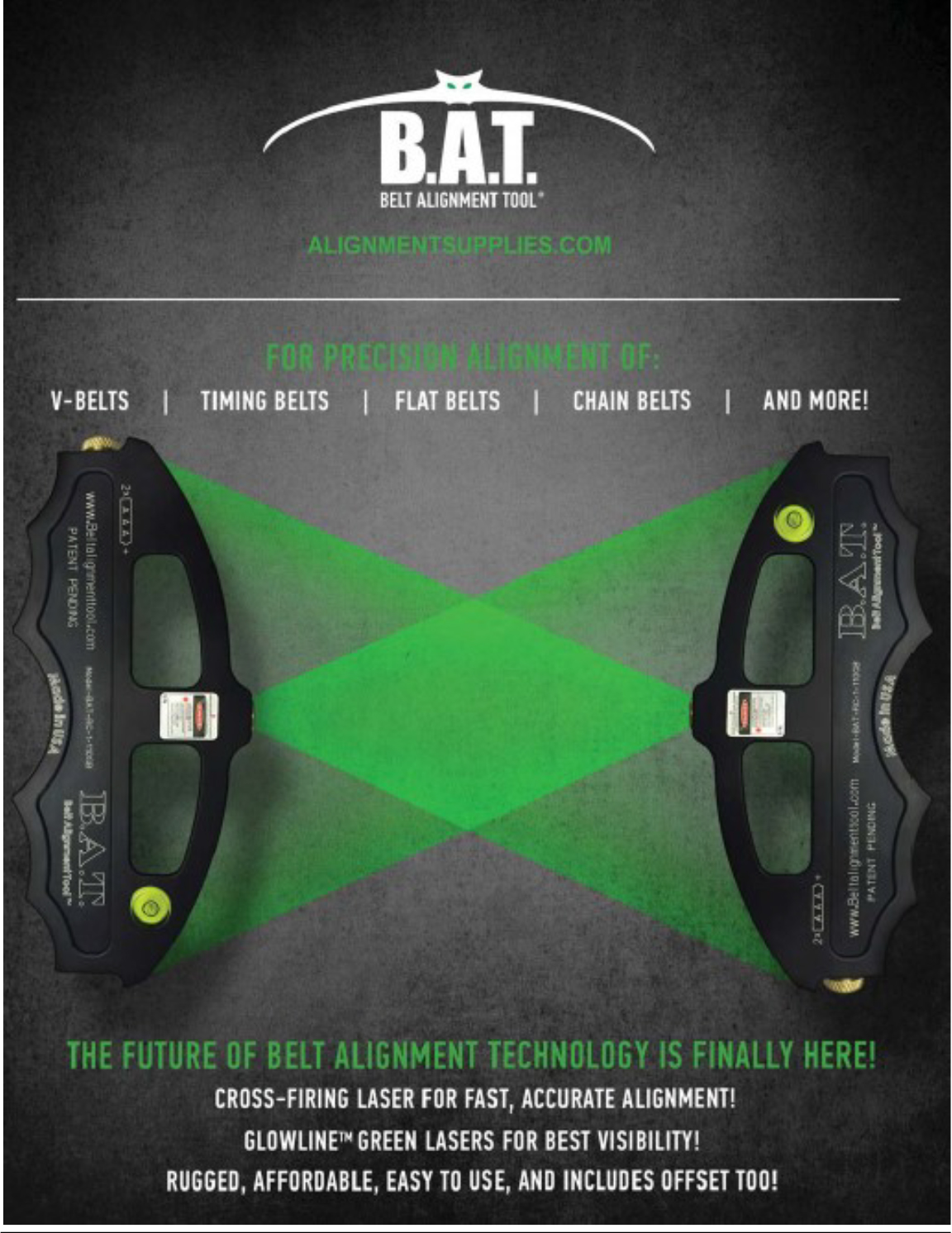 Monarch Instruments
Monarch is the world's largest supplier of rotational speed measuring instrumentation and stroboscopic inspection equipment. In addition to speed measurement, the "track-it" series of data loggers can measure pressure, vacuum, temperature, and humidity. Reach out to our company for additional information.
Westerberg & Associates - Data Collector Poles
Our Patented Flex-Lok Head Assembly tilts 180 proper sensor placement or locks in place for stationary use.